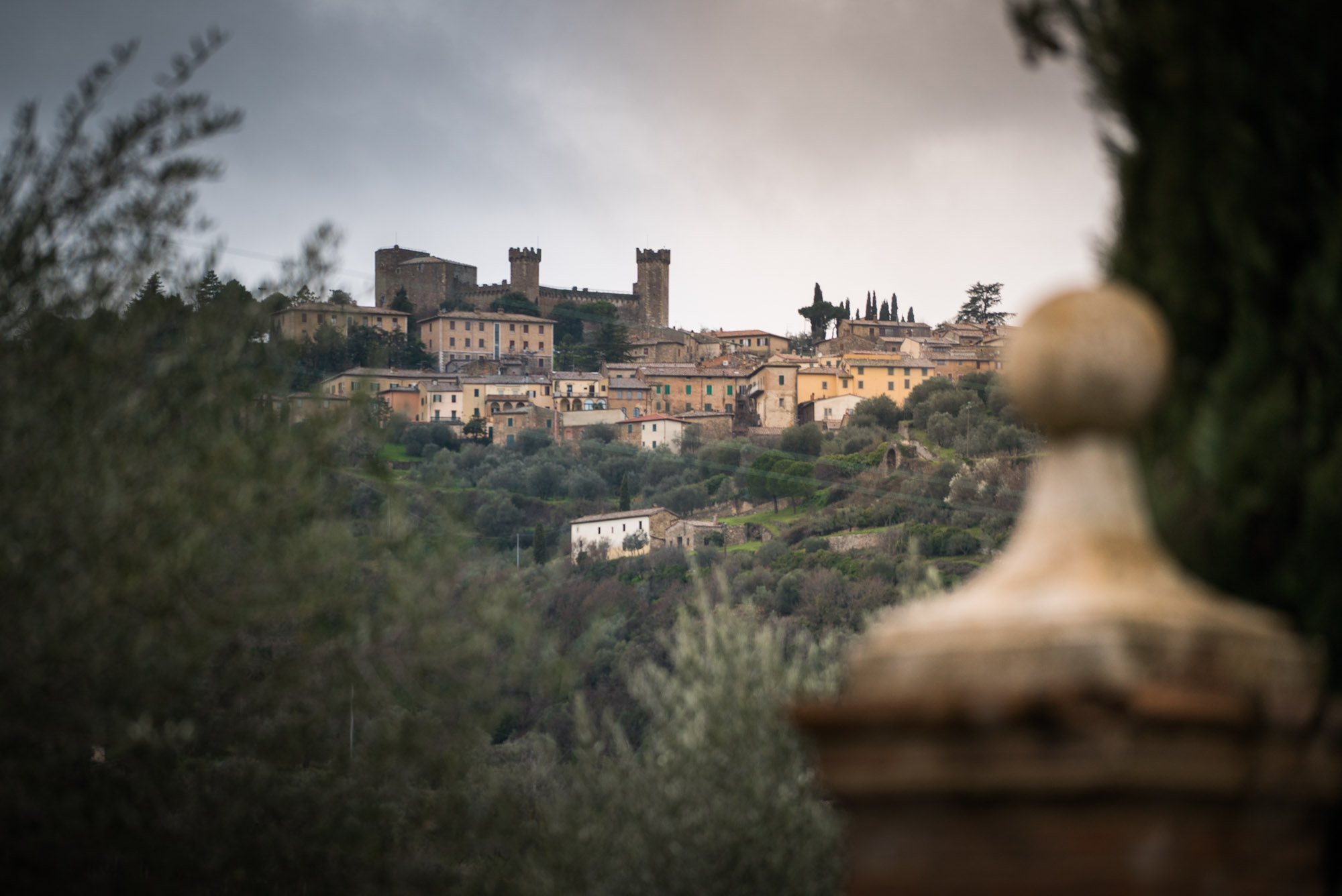 Dreamy Tuscany
The drive from Venice to Florence was an easy three hours compared to some of our other much longer travel days. In the car we've been listening to the audiobook The Lion, the Witch, and the Wardrobe, which helps with the long stints. Florence (Firenze) is located in the middle of Italy's Tuscan region – an area most known for its olive groves & vineyards as well as its art & architecture. On our first day we took a side trip outside of the city to a small hamlet called Montalcino. There were so many amazing little towns to see but we chose this one because Jon had visited there years ago on a photo-workshop and wanted to see it again with the family.
Monks settled this hilltop village in the early 800's and later (13th century) a walled fortress was constructed, much of it is still intact today. The view of the countryside from up here was vast and amazing even with the light rain. We once again had the village almost entirely to ourselves and although most shops were closed we had a nice time just wandering the cobbled streets. We found a cute restaurant that was open and had an amazing lunch of Italian comfort food. We were chilled from the drizzle & cold so the lentil soup and pasta were perfect. The red wine we had was from right here, which added to our enjoyment since we could see the vineyards. After lunch Jon took the kids to a field to kick the soccer ball around (while I read my book in the car) before heading back to Florence.
-Michelle
The first few images are of our house rental in the middle of Florence. Despite being in city, the view offered quite a beautiful and pastoral glimpse into the countryside.