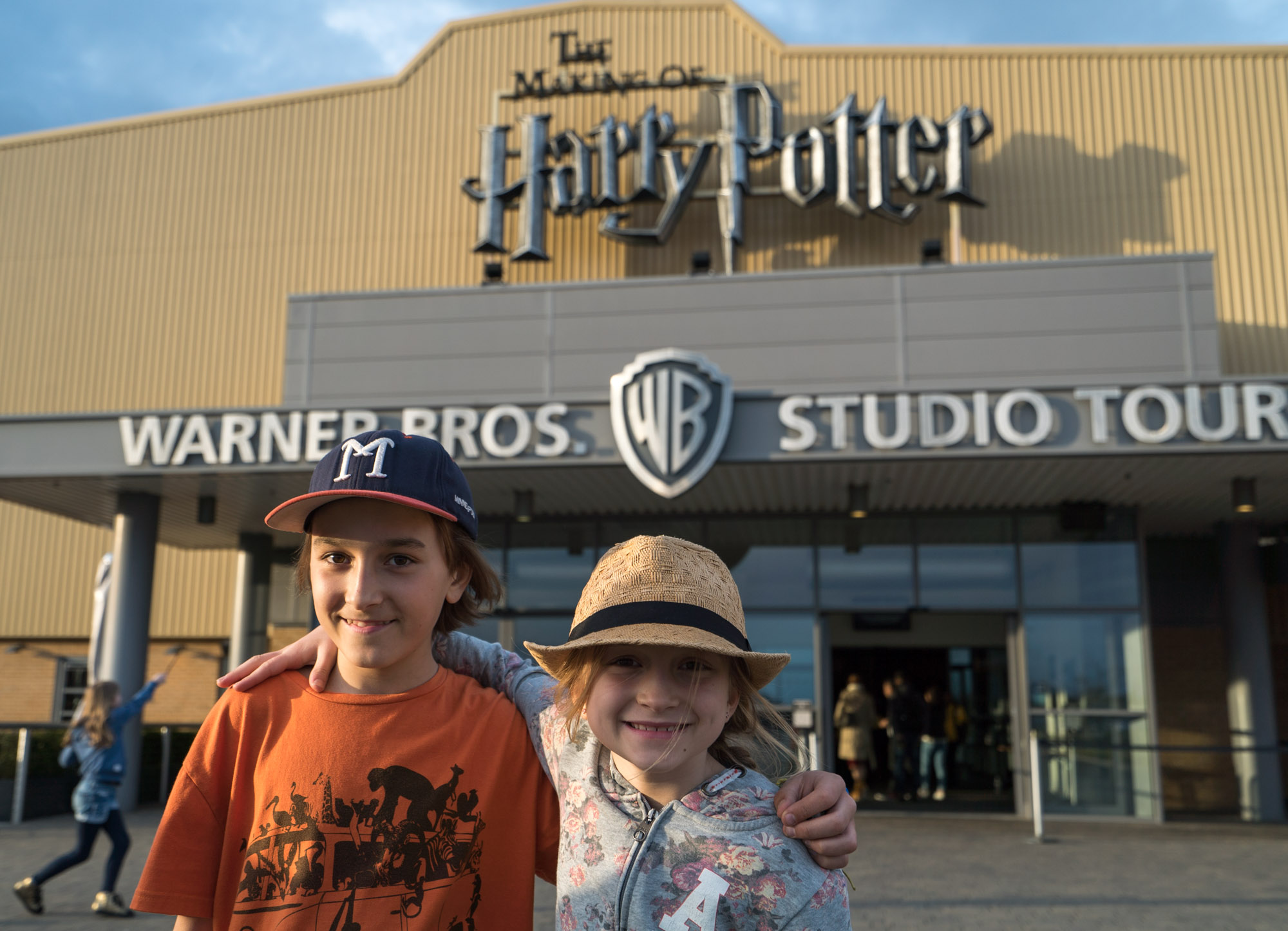 The Harry Potter Studio Tour
Our final big excursion the day before flying home was touring the Harry Potter Studios just north of London. This is the huge studio complex that was used to film all eight of the movies (over 10 years). Everything within the now-museum building was original to the sets. At admission, the kids were given "passports" containing check-points along the way. They had to find 12 "snitches" in various rooms as well as answer a set of questions regarding museum exhibits.
We began the tour in the Great Room, which was the dining hall at Hogwarts. It was go-at-your-own-pace style so over the next few hours we wandered through Daigon Alley, the Potions Classroom, the Wand Room, and the train station for Hogwarts Express including Platform 9 3/4.
Along the way we learned how the flying Quidditch scenes were filmed using a green screen. This was especially interesting for all of us since a few days prior we had just been to the castle in northern England where a lot of the Quidditch parts were filmed.
We ended the tour with a foamy mug of Butter Beer!
-Michelle