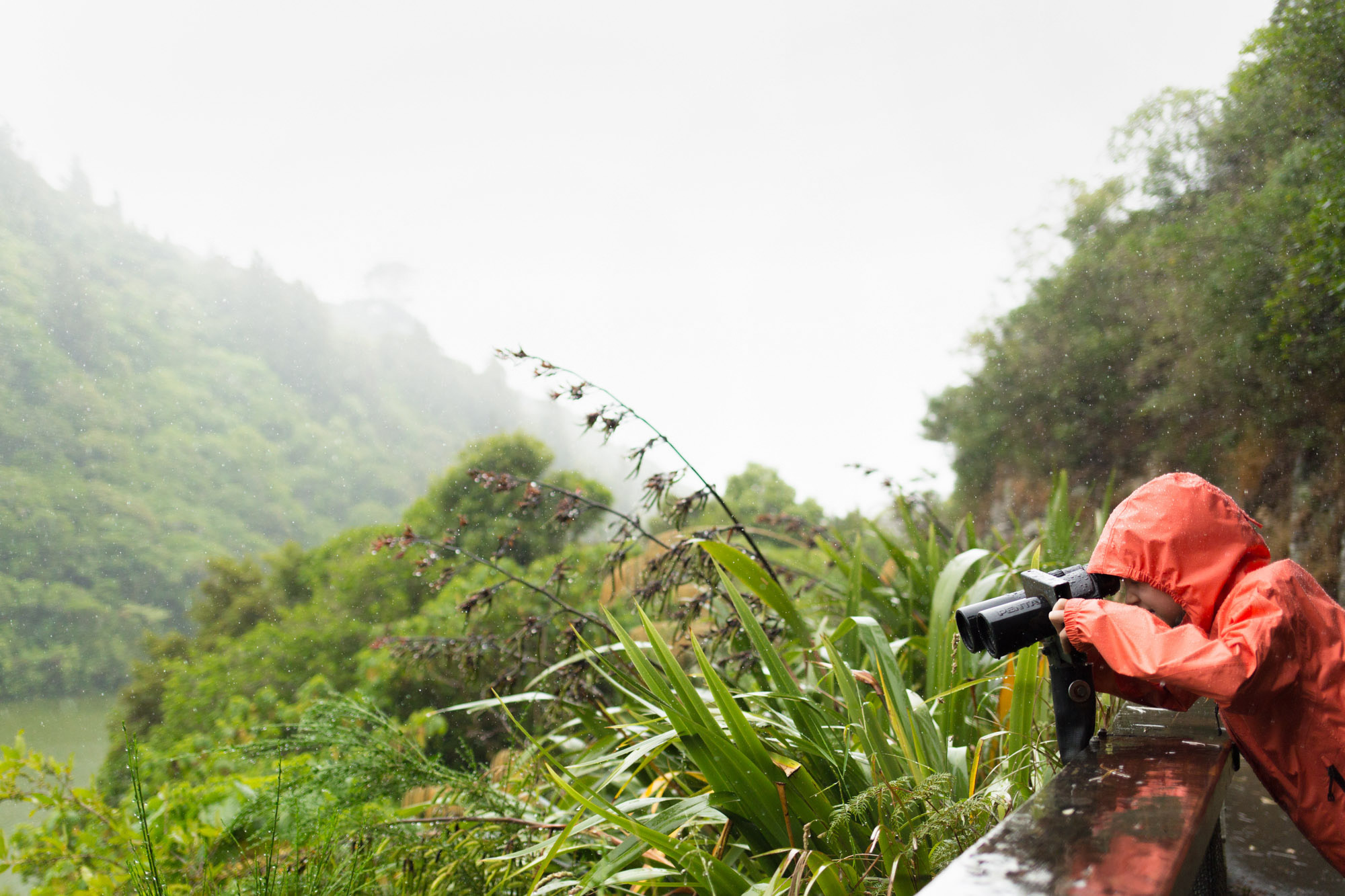 Wellington & Zealandia
We had two drizzly days of rain in Wellington, the capital of New Zealand.  It was actually a nice reprieve from all the sun & hot weather we'd been experiencing.  Wellington is a very hilly port city with a bustling cosmopolitan feel.  We took a ride in an old cable car (100+ years running) from the shopping district up the steep hillside to the quieter, garden area.  The view of the city & harbor from the top was spectacular even with the rain falling.
We then took a shuttle to "Zealandia" – a nature center & bird sanctuary.  Here visitors can walk among wooded trails in over 500 acres (225 hectares) of protected land. There's a fence around the periphery keeping out the rats & possums and other avian predators. The bottom of the fence is buried several feet below ground to stave off the burrowing rascals. We took a peaceful ride in a small covered boat within the grounds while the driver pointed out several birds and talked about various recovery efforts.  We saw a couple Takahes – flightless birds brought back from the brink of extinction.  It really started to rain heavily toward the end of our time outdoors so we were happy to return to the interpretive center and museum.  They had an amazing rainforest simulation and lots of great hands-on exhibits as well as a short film detailing the geographical history of New Zealand.  We all left with an increased appreciation and respect for the bird life of NZ.
-Michelle
Posted on
January 15, 2016