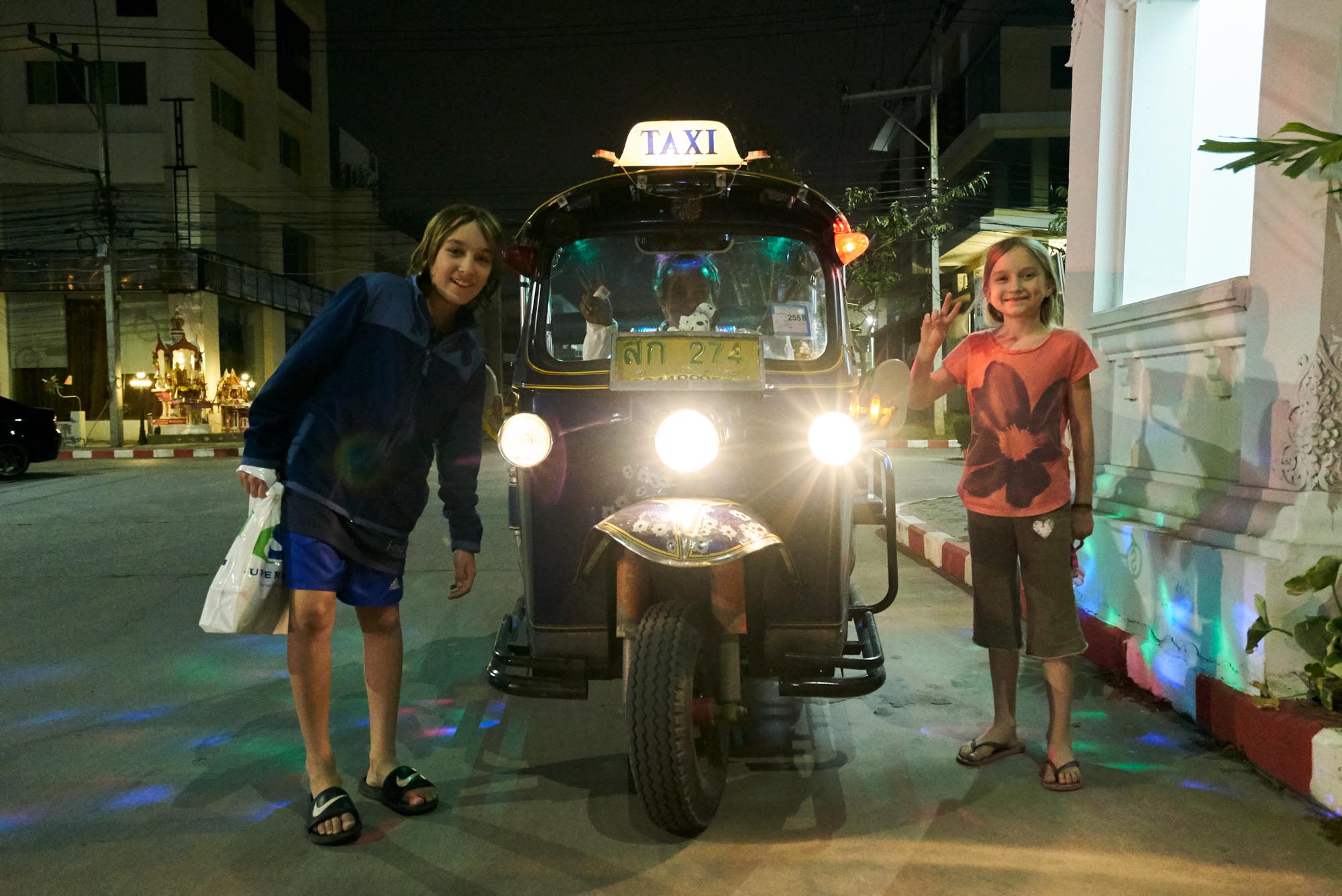 A Very Special Birthday
Frankie should always remember her 9th birthday because she celebrated it in Bangkok, Thailand! We took a 2-hour dinner boat down the Chao Phraya River catching the sights of the old city – majestic night-lit temples and a colorful array of restaurants and thumping bars (see photos in Frankie's post). The covered wooden boat was rather small (with about 10 dining tables) compared to others we saw along the way. A lot of the staff was from neighboring Myanmar, a common convergence of cultures we've discovered here.
We didn't really know what to expect since we booked this very last minute. The four of us were a dirty, bedraggled crew in our 3-day old grimy clothes while the rest of the guests were gussied up in fancy attire. We had a great time though trying all of the many dishes and enjoying the scenery along the shore & cityscape.  There was also on-board entertainment – women in traditional Thai dresses dancing while a crew member played a khim, a stringed instrument played with little mallets. At the end of our meal, the staff came out with a candle-lit piece of cake with a toothpick Thai flag and sang happy birthday to Frankie. It was a fun time and and a positive opinion-changer since I initially found Bangkok a bit too gritty, to put it nicely.
With the 80s hit replaying in our heads, we had spent the first day in Bangkok wandering the dusty streets looking at the various vendors and the craziness of all the people and vehicles in constant motion. The slew of mangy stray dogs and the two dead rats we encountered (one in the jaws of a cat!) didn't exactly put me at ease.  We also had a couple nail-biting rides in tuk-tuks, a type of motorized rickshaw and an iconic mode of transportation in Thailand.  To add to my anxiety, the travel clinic back home advised me that dengue fever and typhoid are alive & well in Thailand so I was really paranoid about disease-carrying mosquitos.
Like many things in life that we fear, though, exposure and time sort of quells these thoughts. Also, after a coupleof cold Chang beers and several mosquito bites, I figured I may as well enjoy myself.
-Michelle
The images below are some interesting first sights on our first day wandering and exploring the streets of Bangkok, Thailand.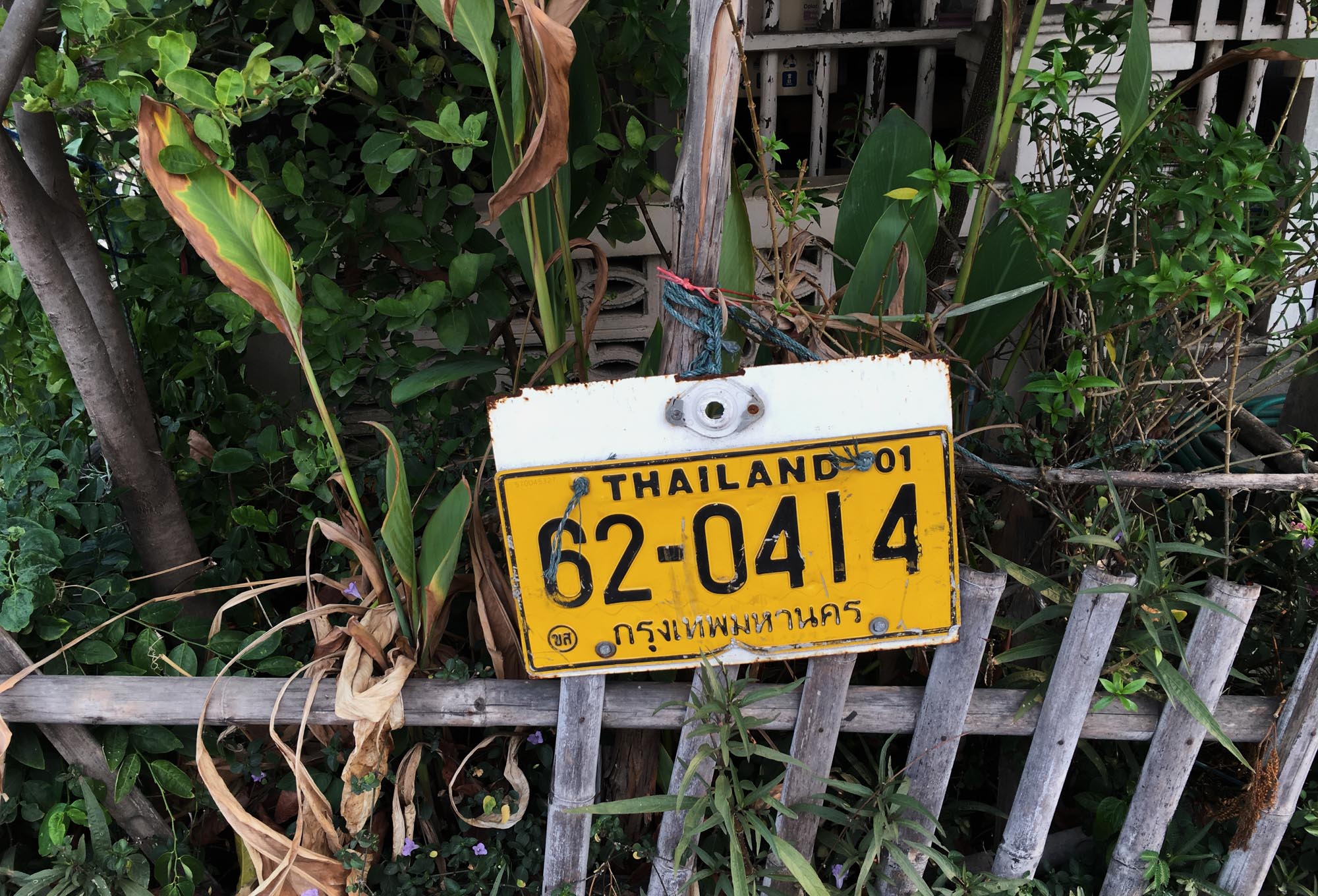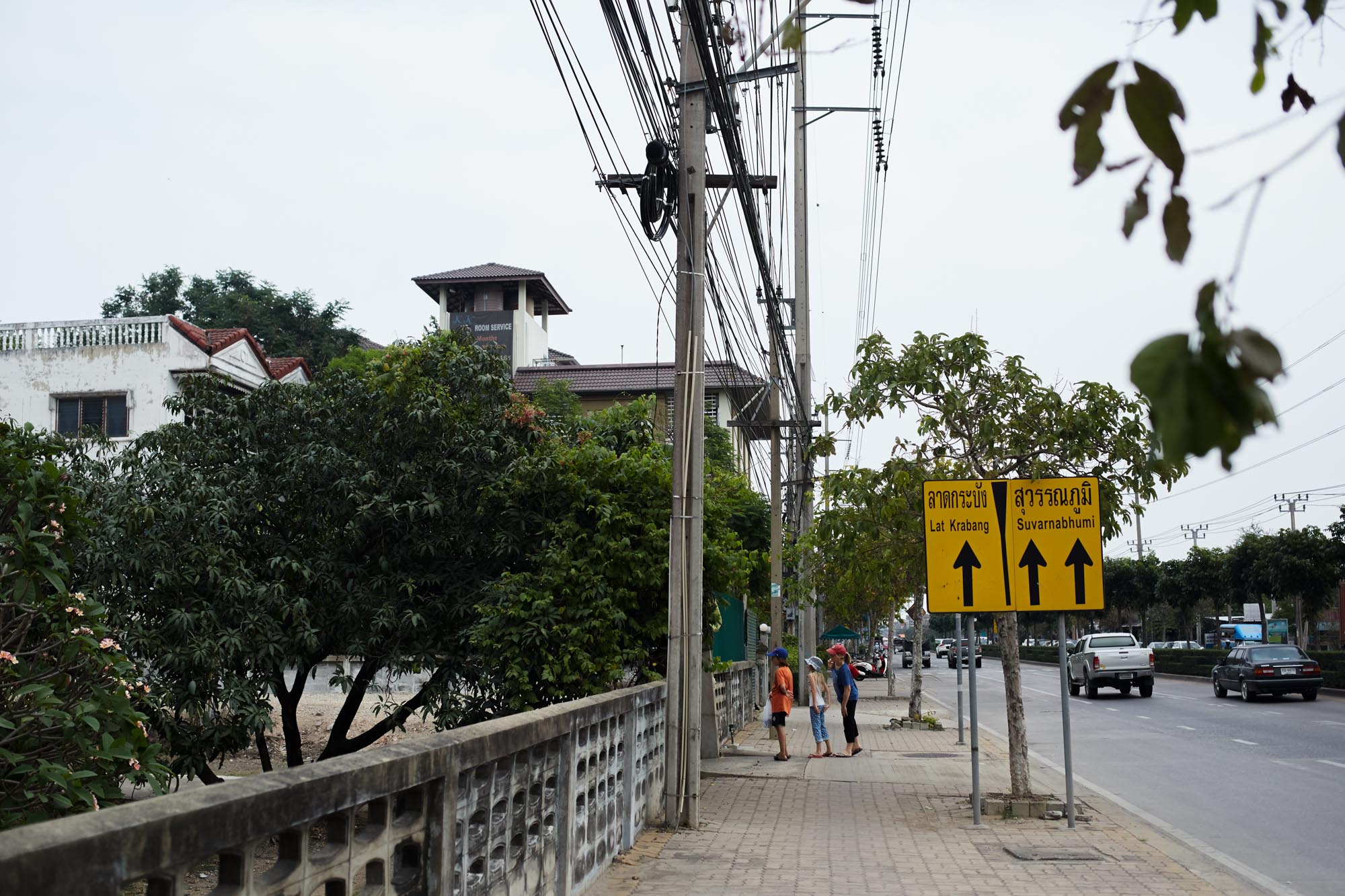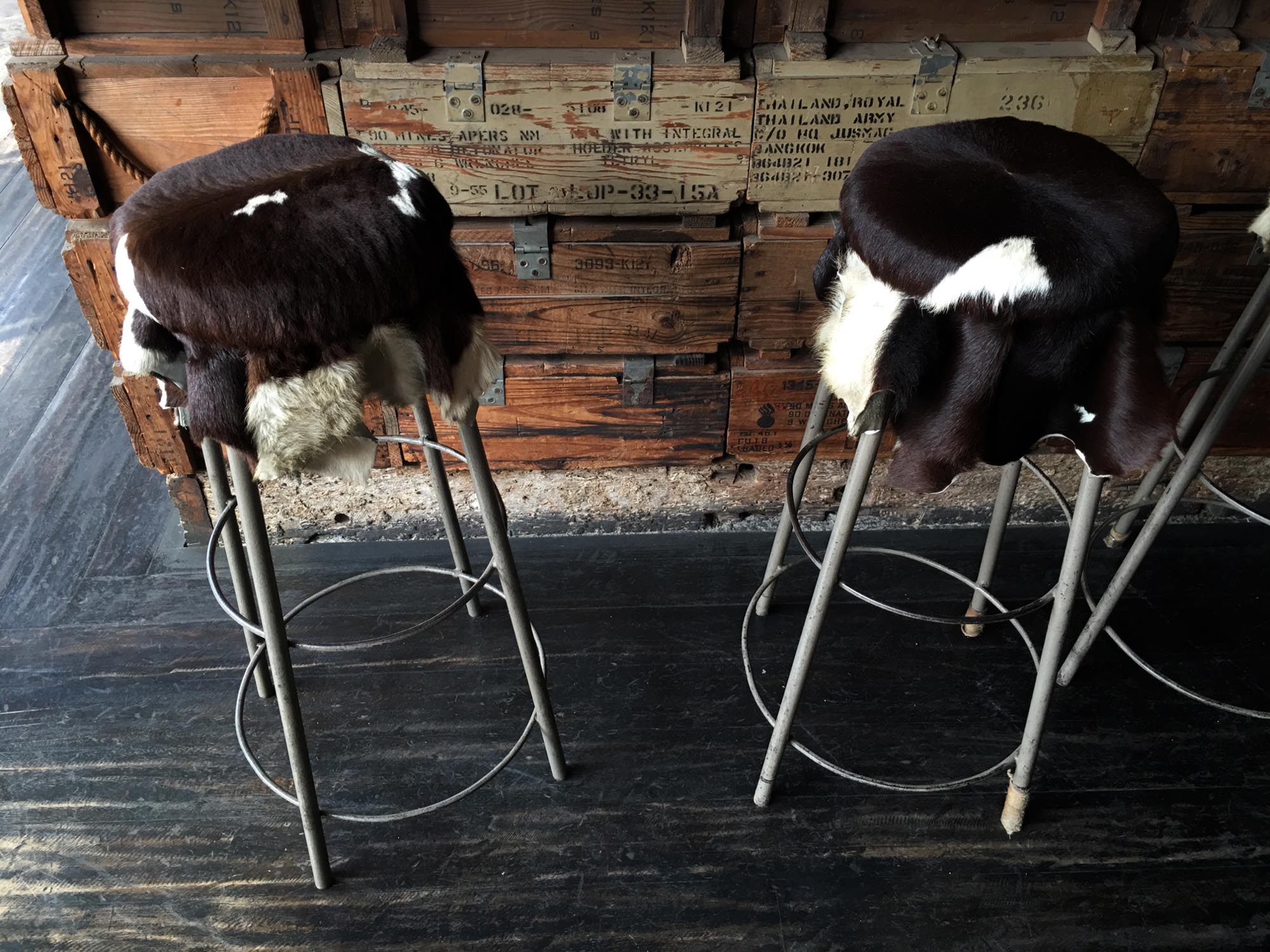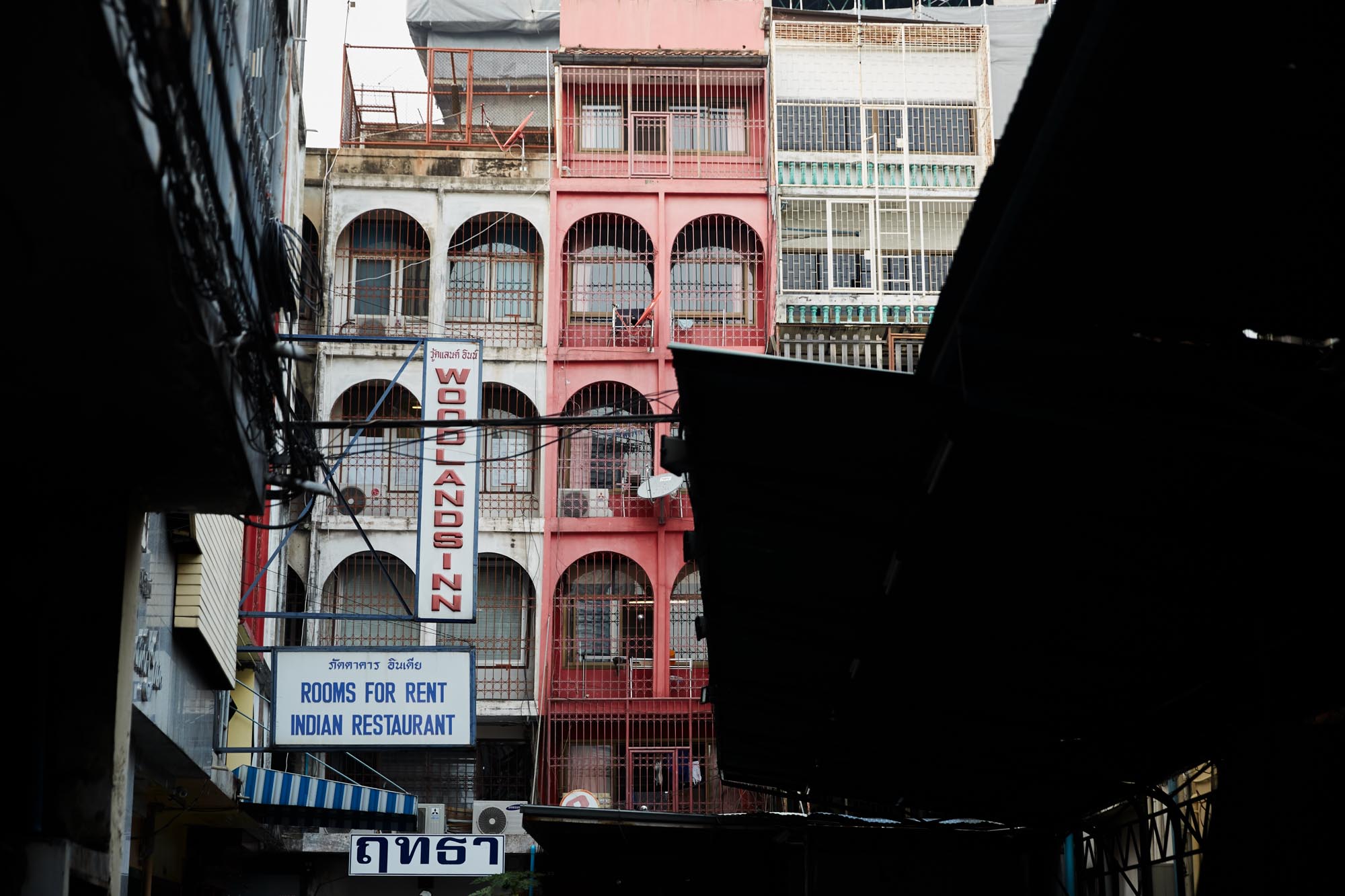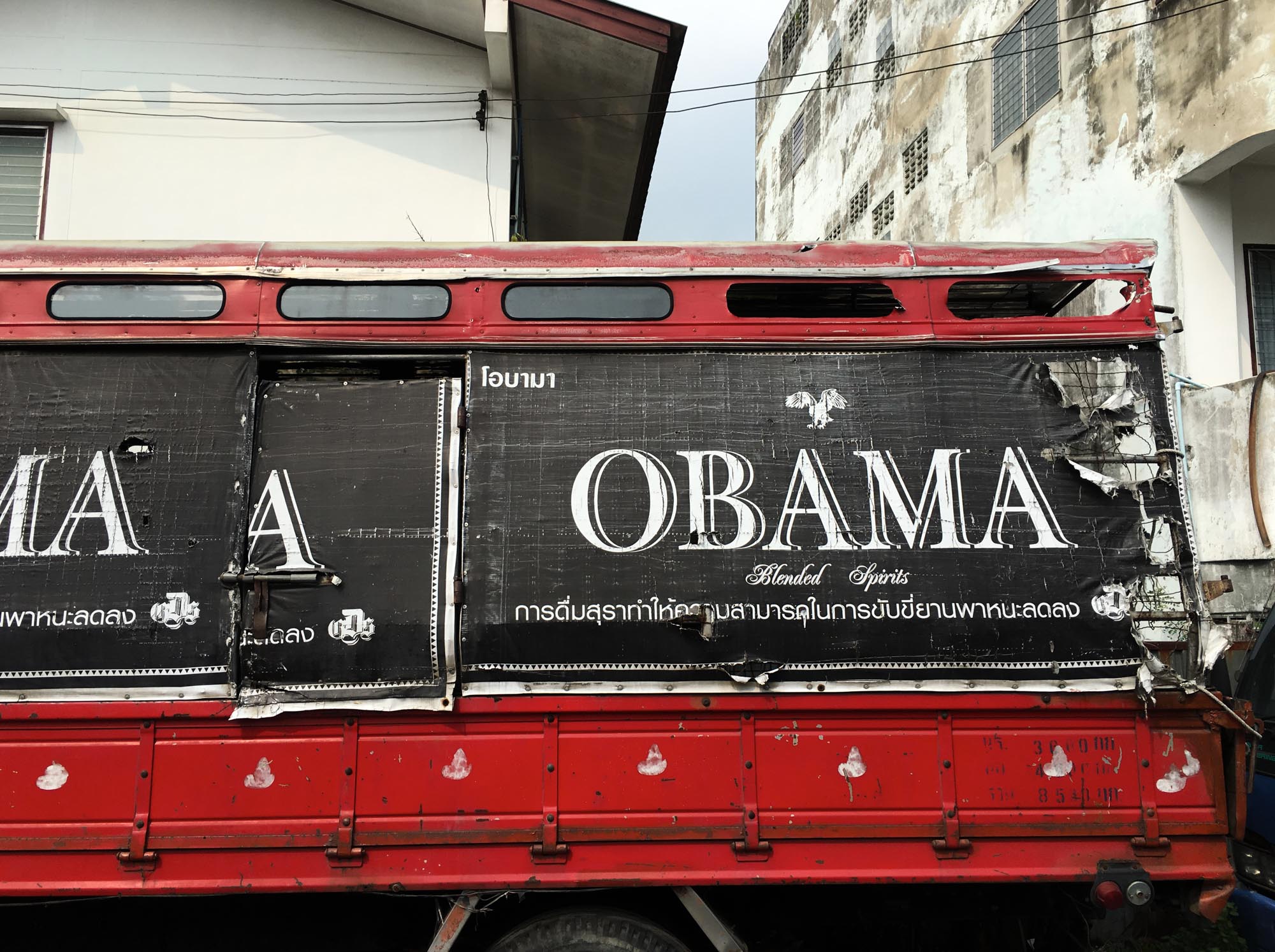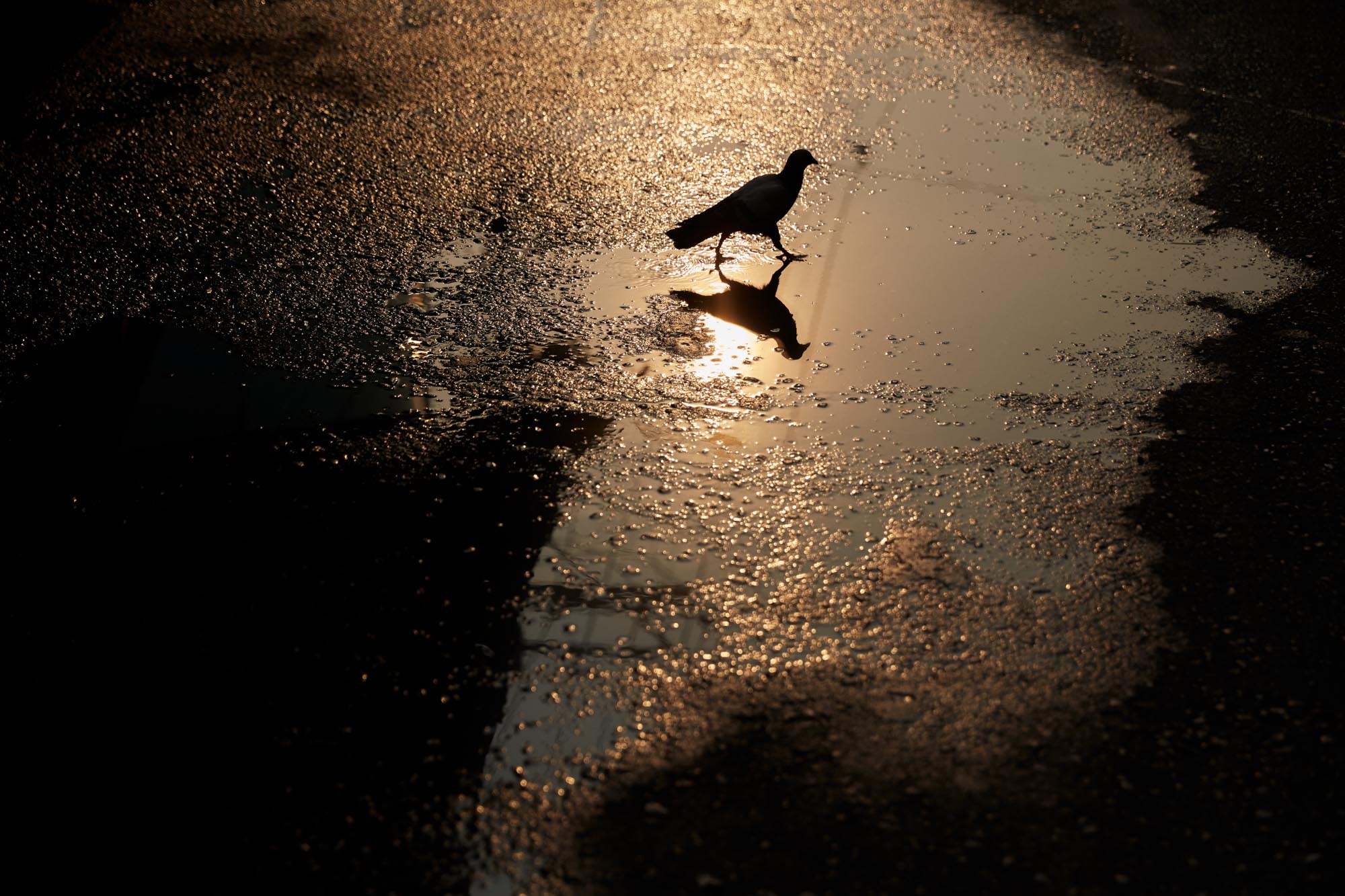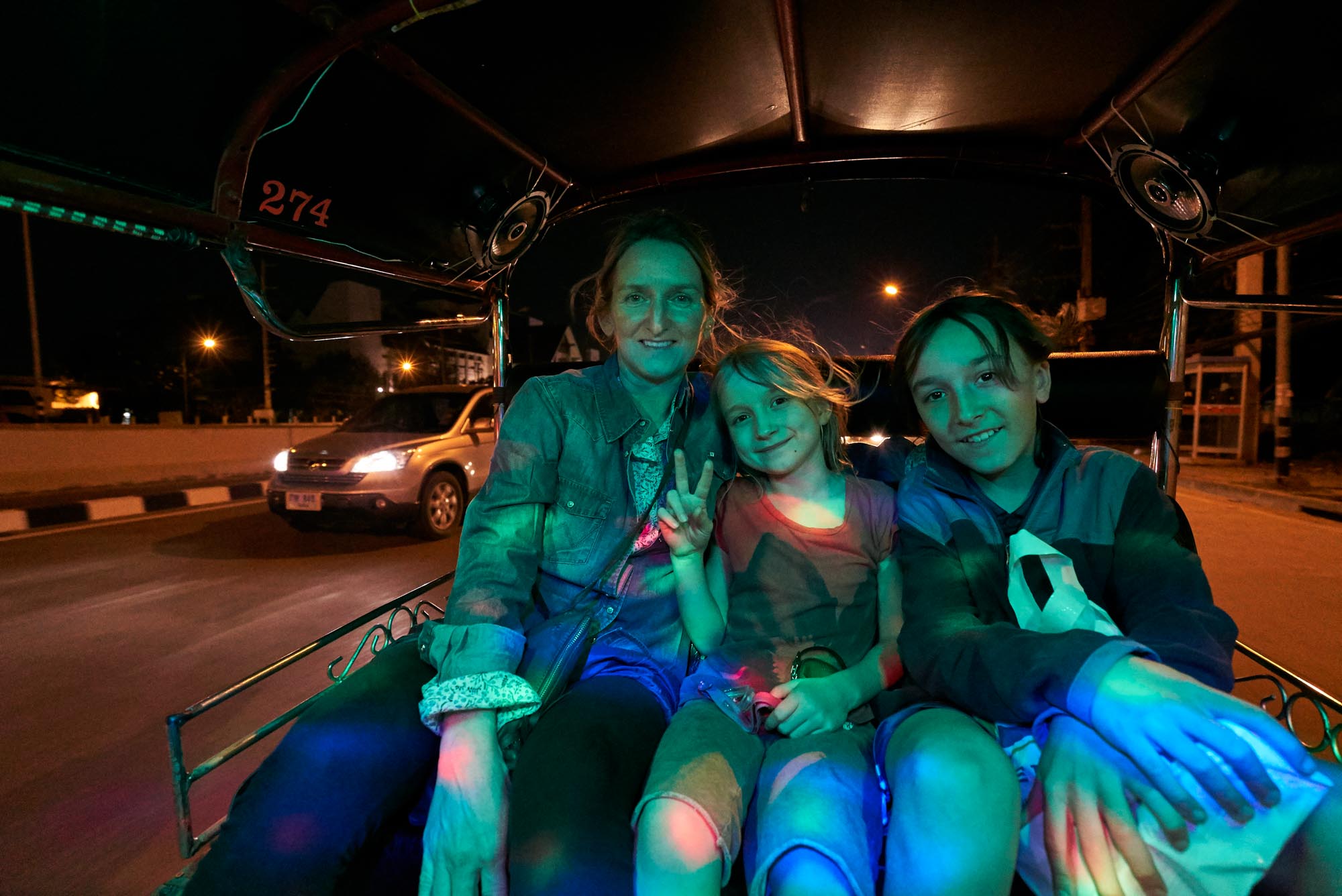 Posted on
February 10, 2016