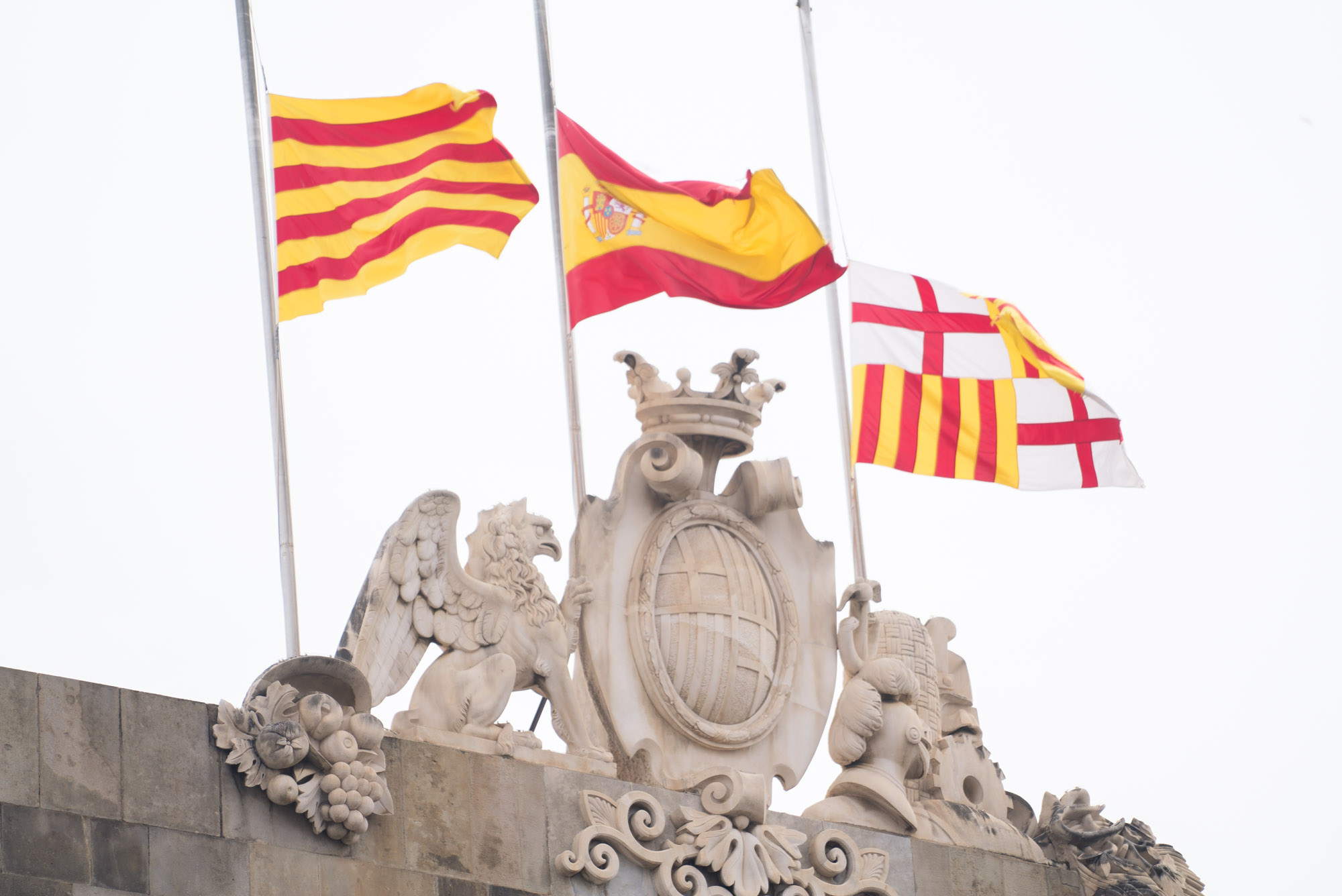 Barcelona, Spain
It turns out our accommodation in Barcelona was a bit outside of the city – out of the main touristy area anyway. That was okay with us since we've become pretty adept at navigating public transportation in new cities. Traveling via train into the historic area was preferable to staying right there. Also most ticket machines offer various languages, which is helpful. And the fixed currency (Euro) throughout the countries has made traveling in general much easier.
It turns out, though, that even with our newly acquired commuting skills we still took the wrong train home to our apartment. We intended to go to Torrassa but instead went to Terressa – almost exactly the same name but in two totally different directions of Barcelona! The mix-up sidetracked us for nearly two extra hours by the time we figured out & corrected it so the whole hungry & tired group was dragging by the end of the day.
Despite the chilly rain we were still able to visit a couple of Antoni Gaudi's buildings, La Sagrada Familia (church) and the Casa Batllo. Gaudi was a very prolific Spanish architect who lived and worked during the late 19th through the early 20th centuries. His name apparently has no association to the word gaudy – just a strange coincidence especially considering his designs are very large, colorful and flamboyant.
Like many of the other cities we've visited we did a great deal of walking around, stopping at parks for the kids to run off (even more) energy, stopping here & there for an espresso (to boost our lackluster energy), and generally seeing the sights. We've become accustomed to the hours of the many establishments (closing for a few hours midday) but were still able to enjoy a couple dishes of paella. I learned that there are two basic types of paella – with broth and without. The brothy version is similar to Louisiana gumbo with a roux-like base. We tried both versions and loved them equally.
-Michelle