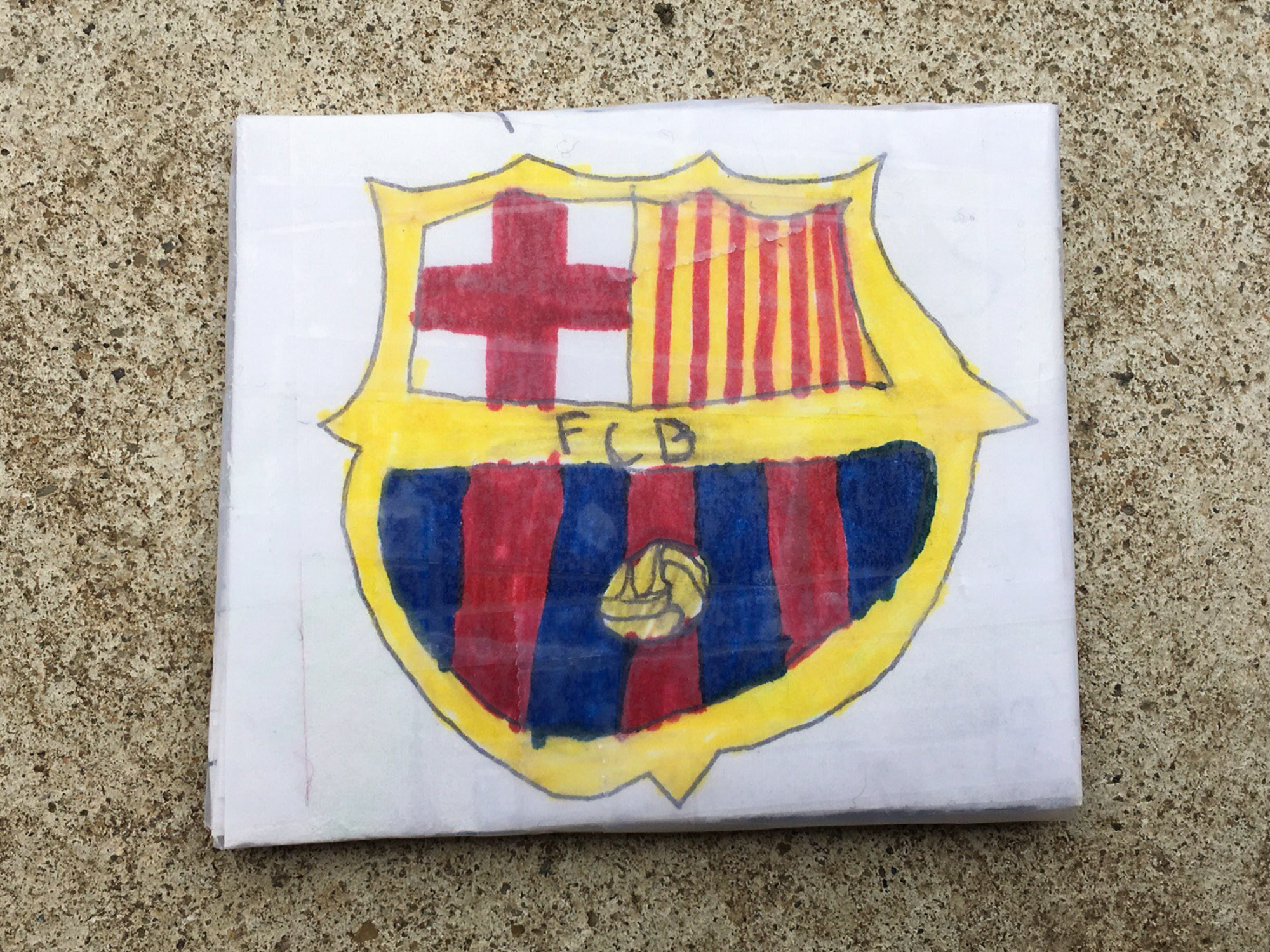 Barca!!! A Tour of Camp Nou in Barcelona
While we were in Barcelona my dad and I went on a tour of Camp Nou which is the FC Barcelona soccer (futbol) stadium. We were some of the first people to arrive. We tried to get tickets for a game but they weren't playing while we were there. We actually missed a game by just 3 days. It was really cool anyway! We rented audio guides which told us more about certain things throughout the tour.
First we went to a museum with a bunch of cool memorabilia and game used items. There was even an Obama jersey and a letter from him to the team. It was crazy how quiet and focused everyone was!
After the museum we went out into the bleachers to see the stadium! It was huge! It holds almost 100,000 people!! On one side of the field some of the seats spelled out "més que un club," which means "more than a club."
We also got to see the locker room for the visiting team and experienced what it was like to be a player. Also one of my favorite parts was trying virtual reality! It made it seem like I was in the same room as the players! We spent close to 3 hours exploring Camp Nou and ended in a 3-story gift shop where I got a pair of goalie gloves and a gift for my sister. It was a really fun experience!!!
-Wesley
The main photo at the top is a drawing by my sister Frankie