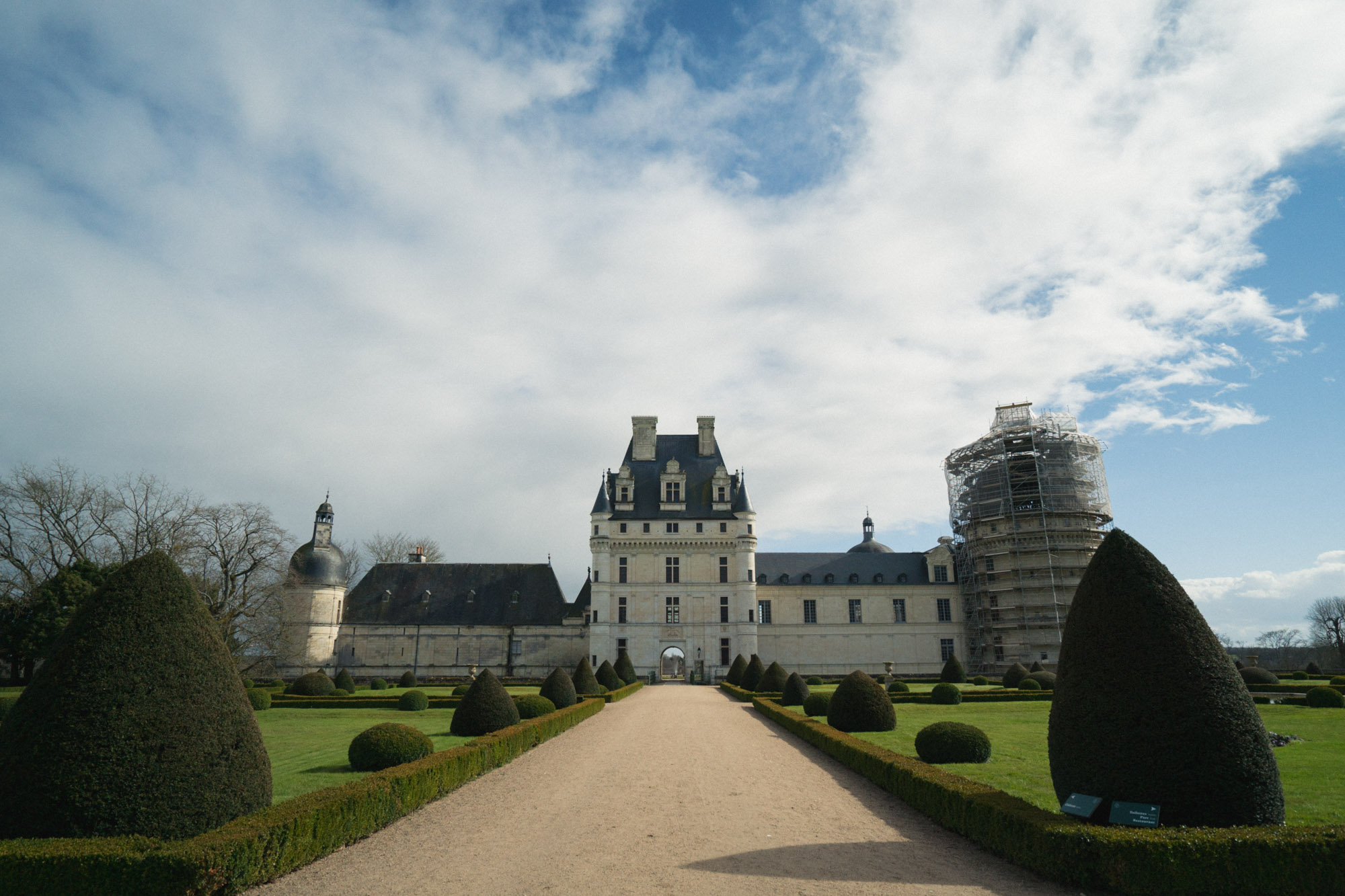 Southern and Central France
As we headed north through France we wound our way among the vineyards (and an excessive number of toll booths, or "troll" booths as Frankie calls them) and stopped for a leg-stretch in Bordeaux. Our expectations were that this was a quaint little wine-country town but we were surprised at how big & very bustling it was! We found a lucky parking spot and walked along a busy shopping street in search of a ramen restaurant. We were met with a moving sea of people – crowds that could compete with the Minnesota State Fair. After lunch and a bit of people watching, we took off eager to get out to the quiet country house we had rented.
Even with the navigation methods of today, we still had a tough time finding the house due to the old, narrow, twisting back roads north of Bordeaux. Our accommodation was a portion of a manor built in 1742. The homeowners bought this amazing place 36 years ago and recently divided it into three portions – two rentals and reserving one-third for their residence. The newly renovated interior of our unit was very nice & modern – an interesting contrast with the 200+ year-old exterior and outbuildings. The grounds were like so many places in Europe with a picture-book perfection. The massive yard was perfect for throwing the baseball and playing soccer – common activities for the kids. There was also a picturesque fishing pond on the property ringed with drooping trees. The homeowners outfitted us with cane fishing poles and although we threw repeated casts we didn't have any bites.
During our two-day stop here, we had on & off rain ranging from light drizzle to crazy dark & windy biblical downpours. (We also had sun for bits & pieces.) Jon & I took separate walks on the nearly deserted country roads and, since I don't have a phone during these months, I had to be extra alert about each turn so I could find my way back. Jon, at one point, had walked to a nearby village and was in the cemetery when a deluge came down soaking him. He ran back trying (successfully) to shelter his camera in his coat.
Sticking with our typical travel schedule we left there after a couple days to drive further north a few more hours. We were thick in castle country at this point. The Loire Valley is so full of castles, in fact, that the map looks like a collection of chess rooks marking the dozen or so locations. These tend to be good stops because they have bathrooms and large grassy areas for running around. They are also amazing to look at, of course.
Cheverny, a small hamlet with a gorgeous castle, was our destination for our last two nights before heading into my brother's house in Paris. The Chateau de Cheverny was a 10-minute walk from our rented house so we walked over there a couple times. We were told that descendants of the original family still live somewhere in the castle, although we toured most of it and couldn't tell where they'd stay. This castle is notable for being the inspiration for the Tin-Tin comics. It's also home to over 100 dogs (foxhounds?) that live on the grounds. The feeding of the dogs was a spectator event that I found a bit strange and smelled bad, but seemed to be a popular attraction.
Our apartment in this town had an outdoor table for ping-pong, which we certainly used and engaged in some fierce battles. We also discovered geo-caching and successfully found two caches around town. This was a really fun family activity and something we wish we could've started earlier on this trip. It's free and suspenseful and gets us out walking around together.
My brother, Tim, lives in Paris with his wife and daughter, who is basically Frankie's age. Both Wes & Frankie have been really excited to spend time with their cousin, Venla. We planned to stop at Versailles for a few hours before heading into the city and were within half hour from there when we got a message from my sister-in-law. She alerted us that there's been a transportation strike and Versailles was closed. She followed it with "Welcome to France". My daughter Jes had flown in from Minneapolis to spend a week in Paris and was headed out to meet us at Versailles. We weren't going to tell Wes and Frankie that she was there so they were very happy & surprised to see her at the train station. We were all giddy to be together and also to have the energy of our group diffused a bit as well! Jon & I have laughed about the 24/7 togetherness and wondered how bands do this!
-Michelle