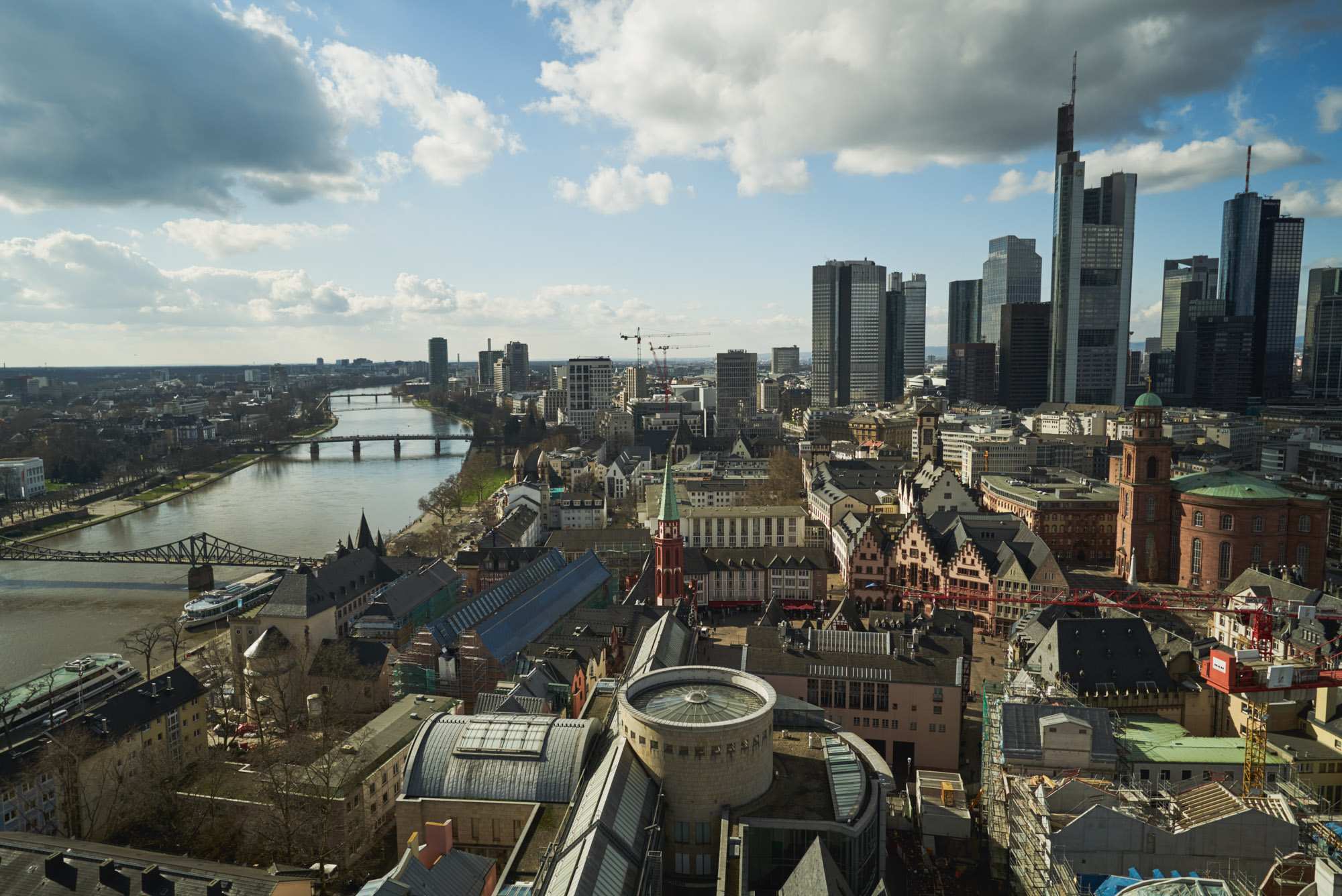 Two Cities in Germany
In the past week we have stayed in two cities in Germany: Frankfurt and Nuremberg. Frankfurt is a really big city but we stayed on the edge of it so at first we didn't get to see a lot. The next morning though we explored an old part of the city for a few hours. We tried some frankfurters and sour cabbage at a restaurant in the city center. It was a nice break from the cold! Then we went up into a 700-year old church that gave us a great view of the city. We really got our exercise because there were tons of steps to the top of the tower and it seemed like they would go on forever! After that we drove to Nuremberg.
Nuremberg is a walled city with a famous castle that is almost 1,000 years old! After we unpacked our car and got settled in at our apartment my dad and I went out for a walk and explored the town. It was really cool because it was dark and the city lights made it look like something from a movie! The next morning my parents went out to a bakery and brought back some pastries for breakfast. Then we all went out for one more walk before moving on to Prague, Czech Republic.
-Wesley